Latest News
Foundation Provides $115,000 in Grants
Published: Monday, June 20th, 2016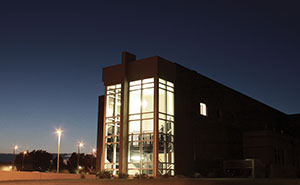 Second-year grant program continues to assist with college improvements.
Butler Community College's Foundation has announced $115,000 worth of grants and their recipients last month through its annual grant program.
Every fall, students, staff and faculty around the college have the opportunity to apply for grants to supply funding for suitable projects in their classrooms, departments and organizations. This year, the Foundation awarded grants to seven different projects.
"The support of donors and the hard work of our Foundation staff has allowed us to launch this grant program for the second year," said Stacy Cofer, Vice President of Institutional Advancement. "We are so excited that we can support our instructors and departments with the funds to benefit our students around campus and hopefully help facilitate a greater learning experience for everyone involved with Butler."
The following projects were awarded grant funding:
$21,200—Butler of Andover 6000 Building Learning Studio; provide new classroom furniture and technology
$22,193—new furniture for Butler Libraries
$20,000— updated audio and visual equipment for mass communications students
$16,000—funding for Early College Health Sciences Academy's learning space hallway at Rose Hill High School
$14,355—Read and Write Gold software, making the internet, documents and files accessible to users through verbalizing text information
$11,128—gas kiln, a necessary tool for art students looking to pursue ceramics at a four-year institution
$10,124—partial funding to help update equipment and storage needs for Allied Health learning labs
RSS version
|
What is RSS?